GROW Gardening Club
Alternate Thursdays • 1 p.m.-2:30 p.m. • Zoom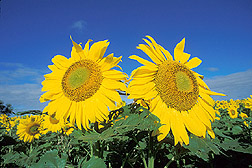 September 9, 23 • October 7, 21 • November 4, 18
Gardening responsibly, organically and wisely (GROW) means less water, fewer c
hemicals and relying on natural pest control. This semester
 we may cover the following topics: Gro
wing and Using Herbs, Cool Season Vegetables, Fall Color, Bulbs, Edibles in the Landscape, and Butterflies in the Garden. Be sure to follow the OLLI newsletters where the topic and speaker will be featured.
Coordinators: Lisa Sewell, Susan Berry and Elwood Berry
Check out the presentation about our course that we made for the 2021 Fall Open House.