President's Message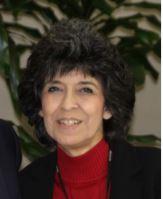 Welcome to our summer session of great programs. Our program offerings have been continuing to grow as we bring in new programs to our very diverse membership. We will be offering over 60 courses along with a variety of new activities throughout the summer. Although we will not be returning to campus during the summer, our membership has continued to grow to over 900 members since fall 2020. OLLI is looking forward to returning to campus in the fall if it is safe for us to do so, while we continue to offer virtual education for those members living outside our county or state.
OLLI will continue to provide members with a mixture of programs that will promote a range of health benefits, self-satisfaction and stimulating learning experiences. Our programs offer you the opportunity to learn new skills, encourage creativity and increase your knowledge of the constantly changing world around us. Enjoy the experience of stress-free classes and a learning environment through your association with a very diverse population of members from all walks of life. You will find yourself forming new and lasting friendships as you and others participate in many of our social-building courses and activities.
Our volunteer instructors, along with the volunteers offering technical support, share their knowledge and expertise gained throughout many years in their field of expertise. This gives our members an educational experience that goes beyond standard college courses.
OLLI-CSUF is entirely self-supporting, yet our membership fees are remarkably low. Thanks to our volunteer base, funding from the Bernard Osher Foundation and private contributions, members have the privilege—and fun—of taking as many courses as they want, most included in the membership fee, whether you are retired, semi-retired or thinking of retiring. There is life after retirement!!
Ellie Monroe, OLLI President
Questions?
I invite you to browse our website and contact us with any questions. When we resume operations on campus, the office is open weekdays from 8:30 a.m. until 3:30 p.m. For information, contact us at (657) 278-2446.  OLLI's general information email is olli-info@fullerton.edu .