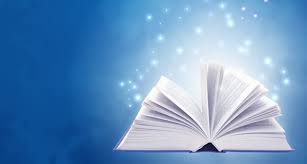 Great Books

Alternate Mondays • 10 a.m.-noon • Zoom

Click here for information about connecting to OLLI zoom classes. (OLLI members only)
September (6 no class), 20 • October 4, 18 • November 1, 15
Intersession: December 6
This course explores literature recommended by the Great Books Foundation. The group is made up of individuals who love to read and partake in lively discussions. Discussion leadership rotates among class participants. Join the discussion in finding deeper meaning behind the printed words. Our opening selection will be the complete book, "The Master and Margarita," (Click here)


by Mikhail Bulgakov (Vintage Edition (1996) preferred; a Kindle version is available too). It's important that you get the translation by Diana Burgin and Katherine Tiernan O'Connor to avoid the Stalin era's censoring. After that, students will begin reading selections from our new anthology, "Double Features: Big Ideas in Film." The free PDFs with discussion questions are available for all selections. The anthology may be purchased through The Great Books Foundation at 800-222-5870 or at www.greatbooks.org ; or as a Kindle version through Amazon.
Instructor: Judy Alter     Coordinators: Suzi Attal and Gary Wolfe
Check out the video that we made for OLLI's Fall 2021 Open House.