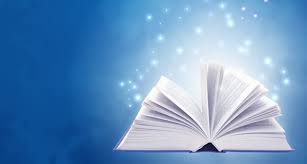 Great Books
Alternate Mondays • Fall, spring and summer • 10 a.m.-noon • Room 21
September 11, 25 • October 9, 23 • November 6, (20 no class), 27
This course explores literature recommended by the Great Books Foundation. The group is made up of individuals who love to read and partake in lively dialogues. Discussion leadership rotates among class participants. Join the lively discussions in finding deeper meaning behind the printed words. Each semester will begin by discussing a complete book (such as "Howards End" by E. M. Forster or "The Prince" by Niccolo Machaivelli). After that, each class will discuss a selection from a Great Books anthology (such as "Great Conversations 3" or "Taking Action"). Discussion Questions from The Great Books Foundation will be available for all selections. Selections will be described in Newsletters. Please read the selection before each class. Come and try a class—you may be pleasantly surprised!
Instructor: Judy Alter     Coordinators: Gary Wolfe and JoBeth Cooper   
Tech Coordinator: Gary Wolfe
Coordinators/Tech Coordinators: Gary Wolfe and JoBeth Cooper
Check out the presentation about our course that we made for the Fall 2023 Open House.