Transitions in Retirement Essentials (Open to the Public)
Celebrating 15 Years of Transitions in Retirement classes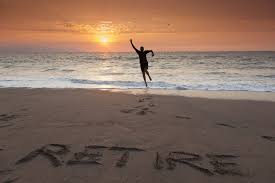 Nine Saturdays • 9:30 a.m.-11:30 a.m. • Zoom*
*Some classes will also be hybrid/zoom in Shapiro ABCD. (See individual course descriptions.)
Click here for information about connecting to OLLI Zoom classes. (OLLI members only)
Non-OLLI members, please click here to be included on our email list to receive information   about connecting to our 'Open to the Public' Zoom classes.
Click here to view Livestream classes and recordings.
This engaging, fun, life-changing program teaches us to appreciate what matters most for ourselves, our dreams and our goals, and how to enjoy the exciting times ahead. If we develop a few goals and plans for these years, the transition into retirement will be smoother and much more fulfilling. This series of classes will provide some structure and professional aid in planning for an exciting future.
Program Coordinator: Russell MacKeand
Class Coordinators: Zona Gray-Blair, Joseph Lawton, M.D., Tom La Casa, Ellie Monroe, Jim Monroe, Joyce Ono and Mike Stover
Tech Coordinators: Tom La Casa, Russell MacKeand, Jim Monroe, Ellie Monroe, and Joyce Ono
Topic 

Description

Retirement Mini-Series Part 1: Financial Road to Retirement

September 17

Speaker:  Grant Moulton, Chartered Retirement Plans Specialist, Wealth Management Specialist, Financial Advisor, Raymond James Financial Services

Shapiro ABCD/Zoom

 

This informative session will begin with a look at the current economic issues and market outlook. Issues such as an ongoing war, inflation, and rising interest rates all have the potential to impact your financial retirement goals. We'll then cover basic retirement portfolio construction and retirement income strategies, and understand potential risks and roadblocks to a smooth retirement like the sequence of returns. We'll learn the importance of asset location as well as asset allocation and look at the order of withdrawals and RMDs. Lastly, we'll touch on a few advanced strategies like Roth conversions and charitable giving and some efficient wealth transfer strategies. This course will give a recent or soon-to-be retiree a good overview of retirement income planning.

Coordinators: Russ Mackeand, Tom La Casa, Mickey La Casa

Retirement Mini-Series Part 2: Happy Brains

September 24

Speaker:   Barbara Cherry, Ph.D., Professor, Dept of Psychology, CSUF

Shapiro ABCD/Zoom

Things we do regularly impact our cognitive skills and can keep our brains strong. Cognitive skills include remembering, thinking, problem-solving decision-making, etc. This talk will address links between cognition and the brain, and how to structure your daily/weekly activities to help keep your cognitive skills sharp and your brain healthy. Evidence for factors such as meaningful activities, exercise (physical/cognitive), diet, sleep quality, and their effects will be explored

Coordinators:  Ellie Monroe, Jim Monroe, Mickey La Casa

Click here for Dr. Cherry's presentation.

Click here for the Happy Brains handout.

Retirement Mini-Series Part 3: Staying Healthy in Retirement

October 1

Speakers: Erin Newman, M.D., Yun-San (Amy) Huang, M.D., UCI Health   .

Zoom/Stream

As Americans live longer, what are the most important health issues to focus on after retirement? Drs. Newman and Huang, primary care physicians from the University of California, Irvine will share the newest guidelines for staying healthy physically and mentally as we age. They will discuss nutrition, exercise, cancer screenings, preventative health, immunizations, and brain and mental health.

Coordinators: Joyce Ono, Russ Mackeand, Joseph Lawton, MD

Click here for Dr. Newman's presentation.

Click here for Dr. Newman's handout.

Should Your Next Car Be Electric?

October 8

Speaker: Rick Hearn, OLLI member and electric car owner

Zoom/Stream

I've been happily driving an electric car since 2018. Before choosing your next car, identify your priorities. How do purchase price, passenger and cargo capacity, operating expenses, performance, range, safety, luxury, appearance, carbon emissions, fueling options, full self-driving and other factors weigh in your choice? If you are driving an electric car, please share your experience. If you're still thinking about it, bring your questions.

Click here for Rick Hearn's presentation.

Coordinators:  Mike Stover, Russ Mackeand

Social Security Essentials

October 15

Speaker: Jeffrey Rodriquez, Public Affairs Specialist, Social Security Administration

Zoom/Stream

Don't miss this opportunity to have your Social Security questions answered. This informative and entertaining session is led by Jeffrey Rodriquez, Social Security Administration Public Affairs Specialist. People associate Social Security only with retirement benefits, but Social Security is much more; it's medical, disability and life insurance. Topics that will be discussed include when is the best time to start retirement benefits, how benefits are calculated, when to start Medicare, payments to beneficiaries and more Social Security life-impacting issues.

Coordinators:  Russ Mackeand, Tom La Casa

Click here for the Social Security Essentials presentation.

Click here for the Social Security links.

Click here for the Social Security fact sheet.

Click here for the press release about the benefit increase for 2023.

Hearing Loss and Hearing Aids

October 22

Speaker: Hana Bui, M.D., Kendall Caminiti, Au.D.

Zoom/Stream

The World Health Organization founded World Hearing Day on March 3 to raise awareness on how to prevent deafness and hearing loss and to promote hearing care throughout the world. In this presentation, we will discuss common causes of hearing loss, how to prevent hearing loss, what types of hearing loss can be improved with surgical treatments, and provide you with information about how hearing aids work, different types of hearing aids and tips on selecting the right hearing aids for you.

Coordinators: Russ Mackeand, Tom La Casa, Joseph Lawton, MD

Click here for Dr. Hana Bui's presentation on Hearing Loss; Causes, Treatments, and Prevention.

Click here for Dr. Kendall Caminiti's presentation on Hearing Aids.

Medicare Essentials: What You Need to Know When You Sign Up for Benefits

October 29

Speaker:   Gene Campbell, HICAP Counselor, and Community Educator, Council on Aging-Southern California, Health Insurance Counseling and Advocacy Program (HICAP)

Zoom

Confused about Medicare? Want some good advice from state-registered, unbiased experts who are not in the business of selling, recommending or endorsing any products? This class is designed for those soon to be eligible for Medicare or those planning to make changes during the annual October 15 through December 7 election period. The topics to be covered are Basic Medicare Benefits, Medicare A-B-C-D, Medicare Supplemental, Medicare Advantage plans and Prescription Drugs Plans.

Coordinators:  Russ Mackeand

Click here for links for more information about Medicare.

 

Income Tax Strategies

November 5

Speaker:   Felicia Wong, Certified Public Accountant, Enrolled Agent, Zweig & Associates, CPAs, LLP

Zoom/Stream

Learn the basics surrounding individual income taxation for retirees and pre-retirees. We will cover topics such as when to draw social security and how it will be taxed, new retirement account distribution rules, gifting rules and inheritance rules. Learn strategies to minimize taxes now and in retirement. Bring your tax questions for a Question-and-Answer session with a Certified Public Accountant, Felicia Wong, CPA, EA.

Coordinators:  Russ Mackeand, Zona Gray-Blair

Click here for the presentation on Income Tax Strategies.

Healthy Mouth, Healthy Body: Dental Care for Seniors

November 12

Speaker:   Timothy Hedrick, DDS, Smile with Style

Shapiro ABCD/Zoom

Dr. Hedrick, a local dentist, will discuss strategies to preserve, maintain and restore your teeth to last a lifetime.

Coordinators: Ellie Monroe, Jim Monroe, Arie Passchier, Russ Mackeand