Transitions in Retirement Essentials (Open to the Public)
---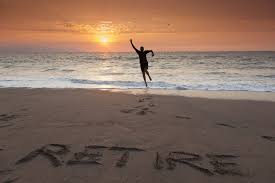 Selected Saturdays • 9:30 a.m.-11:30 a.m.
Note: All presentations can be seen online via Zoom and/or Youtube Live Streaming. Some presentations are also live in Mackey Auditorium - See each presentation description below.
Click here for information about connecting to OLLI Zoom classes. (OLLI members only)
Non-OLLI members, please click here to be included on our email list to receive information   about connecting to our 'Open to the Public' Zoom classes.
Click here to view this course via Youtube Live Streaming.
This engaging, fun, life-changing program teaches us to appreciate what matters most for ourselves, our dreams and our goals, and how to enjoy the exciting times ahead. If we develop a few goals and plans for these years, the transition into retirement will be smoother and much more fulfilling. This series of classes will provide some structure and professional aid in planning for an exciting future.
Program Coordinator: Russell MacKeand
Class Coordinators: Zona Gray-Blair, Joseph Lawton, M.D., Tom La Casa, Ellie Monroe, Jim Monroe, Joyce Ono and Mike Stover
Topic 

Description

Retirement Mini-Series Part 1: Financial Road to Retirement

September 11

Zoom only

Speaker: Danielle Blunt, Certified Financial Planner, President, Blunt
Wealth Services

This informative session will begin with current economic issues, a market outlook and the potential impact on your financial retirement goals. Next, we'll cover the basic building blocks of available investments including stocks, bonds, mutual funds and annuities. We'll learn to construct a comprehensive retirement strategy, addressing obstacles to investment success and the impact of inflation and taxes. You will learn to protect your portfolio from unexpected risks such as medical needs and learn some efficient wealth transfer strategies.

Coordinators:   Russ MacKeand and Tom La Casa

Click here for the 'Retirement Basics' handout.

Click here for the 'Retirement Income Planning' handout.

Retirement Mini-Series Part 2: Anatomy and Causes of Back Pain: Surgical and Non-Surgical Treatment

September 18

Zoom and Live Stream only

Speaker: Bowen Jiang, M.D., St. Jude Heritage Medical Group

---Cancelled---

Low back pain and degenerative disorders affect up to 90% of the general population. We will discuss the pathophysiology and common disorders of the spine that cause back pain. The latest surgical and non-surgical treatment options will be presented.

Coordinators:   Joyce Ono, Tom La Casa, Russ MacKeand, and Joseph Lawton, M.D. 

Retirement Mini-Series Part 3: Happiness Matters

September 25

Mackey Auditorium, Zoom, and Live Stream

Speaker: Barbara Cherry, Ph.D., Professor, Dept. of Psychology, CSUF

Dr. Cherry explores why happiness matters. Attendees will learn the history of positive psychology as well as current literature on the benefits of practicing happiness. For example, recent studies suggest that those who are happier also have better physical and cognitive health. In addition, exercises to help promote positive psychology will be introduced and practiced during the presentation. Come find out about how to increase your happiness during retirement.

Coordinators:   Ellie Monroe and Jim Monroe

Social Security Essentials

October 2

Zoom and Live Stream only

Speaker: Jeffrey Rodriquez, Public Affairs Specialist, Social Security Administration

Don't miss this opportunity to have your Social Security questions answered. This informative and entertaining session is led by Jeffrey Rodriquez, Social Security Administration Public Affairs Specialist. People associate Social Security only with retirement benefits, but Social Security is much more ... it's medical, disability and life insurance. Topics that will be discussed include when is the best time to start retirement benefits, how benefits are calculated, when to start Medicare, payments to beneficiaries and more Social Security life-impacting issues.

Coordinators:   Russ MacKeand

Southern California Emergencies and You

October 9 

Mackey Auditorium, Zoom, and Live Stream

Speaker :  Sue Fisher, Emergency Management Coordinator, CSUF (retired), Certified Emergency Manager with the International Association of Emergency Managers

Southern California is susceptible to several crises that can lead to harm to your health, your home, and/or your community. While preparation will not prevent disasters from occurring, it will enable you to have the tools ready to survive them and survive them well. This presentation will cover several scenarios: earthquakes, wildfires, power loss, heat waves, disease transmission, and a person with a weapon. This will help you develop strategies to avoid common pitfalls, and gain a perspective of what works for you. There will be some "hands-on" activities on how to prepare an emergency kit and look at some "apps" that you should consider for your cell phone.

Coordinators:   Ellie Monroe and Jim Monroe

Skin Care for Seniors

October 16

Zoom and Live Stream only

Speaker:  Catherine Nguyen, M.D., St. Joseph Heritage Medical Group

Dr. Nguyen, a board-certified dermatologist, will discuss how to maintain skin barrier competence and how to incorporate anti-aging techniques for mature skin. She will also discuss how to manage common inflammatory conditions in geriatric skin and the signs and symptoms of skin cancer, as well as prevention and management.

Coordinators:   Jim Monroe Ellie Monroe, and Joseph Lawton, M.D. 

Medicare Essentials: What You Need to Know When You Sign Up for Benefits

October 23

Zoom and Live Stream only

Speaker: Gene Campbell, HICAP Counselor, and Community Educator, Council on Aging-Southern California, Health Insurance Counseling and Advocacy Program (HICAP)

Confused about Medicare? Want some good advice from state-registered, unbiased experts who are not in the business of selling, recommending or endorsing any products? This class is designed for those soon to be eligible for Medicare or those planning to make changes during the annual October 15 through December 7 election period. The topics to be covered are Basic Medicare Benefits, Medicare A-B-C-D, Medicare Supplemental, Medicare Advantage plans and Prescription Drugs Plans.

Coordinators:   Russ MacKeand and Zona Gray-Blair

Income Tax Strategies

October 30

Zoom and Live Stream only

Speaker:  Jacqueline Zweig, CPA, CFP, EA, Zweig and Associates, CPAs, LLP

A course description will be added when available.

Coordinators:   Russ MacKeand and Kiki Chryssogelos

Estate Planning: Probate and How to Avoid It

November 6

Mackey Auditorium, Zoom, and Live Stream

Speaker: Jay D. Fullman, A Professional Corporation-Estate Attorney

If you do not have a will or estate plan, the state has one for you. Warning: You may not like what the state has planned. In this course, we will discuss the pros and cons of probate and the options available to avoid probate. Revocable living trusts are often used to avoid probate and conservatorships cost-effectively. Trusts and other options will be presented.

Coordinators:   Mike Stover and Zona Gray-Blair

November 13, 20, and 27

No class