Transitions in Retirement Essentials (Open to the Public)
Celebrating 15 Years of Transitions in Retirement classes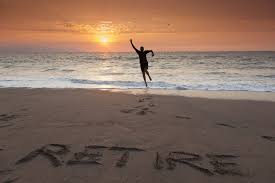 Eight Saturdays • 9:30 a.m.-11:30 a.m. • Zoom & Stream*
*All classes will be online only, no hybrid classes,
Click here for information about connecting to OLLI Zoom classes. (OLLI members only)
Non-OLLI members, please click here to be included on our email list to receive information   about connecting to our 'Open to the Public' Zoom classes.
Click here to view Livestream classes and recordings.
This engaging, fun, life-changing program teaches us to appreciate what matters most for ourselves, our dreams and our goals, and how to enjoy the exciting times ahead. If we develop a few goals and plans for these years, the transition into retirement will be smoother and much more fulfilling. This series of classes will provide some structure and professional aid in planning for an exciting future.
Program Coordinator: Russell MacKeand
Class Coordinators: Zona Gray-Blair, Tom La Casa, Joseph Lawton, M.D., Ellie Monroe, Jim Monroe, Joyce Ono and Mike Stover
Tech Coordinators: Tom La Casa, Russell MacKeand, Jim Monroe, and Joyce Ono
Topic 

Description

Financial Landmines in the Transition to Retirement

January 21

Speakers: Brian Douglas, CFP, AIF, EA, COO, and Teresa Camacho, AIF, Financial Advisors Network

Let us share with you many of the landmines you may encounter on your path to retirement. We will explore the framework for transitioning from the Create & Grow Wealth Stage (Accumulation) into the Protect and Preserve Wealth Stage (Distribution) and issues you may encounter. Many households transitioning to retirement are not aware of many of the landmines that will be encountered along the way. Let us share with you the experience of managing this transition for over 3,000  households so you don't make some of the mistakes that others have made already.

Coordinators: Russ MacKeand, Tom La Casa

Click here for Brian Douglas' presentation.

Click here for Brian Douglas' handout.

Causes and Treatment of Common Foot Problems

January 28

Speaker : James Lee, DPM, Podiatrist. St. Jude Heritage

Dr. Lee will discuss diabetic foot wound care, prevention and surgery as well as heel pain/plantar fasciitis.  

Coordinators: Joyce Ono, Russ MacKeand, Joseph Lawton M.D.

Click here for Dr. James Lee's presentation.

Income Tax Planning

February 4 

Speaker: James Johnson, Enrolled Agent, The Tax Guy

Retirement presents several challenges in dealing with additional taxes. Proper planning to address them is essential. This session covers important age requirements, the impact of Social Security on your taxes, how wages affect Social Security and what happens if you start a business. Additional topics include IRAs, 401(k)s, pensions, annuities and taxation of distributions. The sale of your primary residence and income property will be addressed.


Coordinators: Jim Monroe, Ellie Monroe, Russ MacKeand

Click here for James Johnson's presentation.

Are Solar Panels Right for You?

February 11

Speaker: Russ MacKeand, OLLI coordinator and solar homeowner

This session will provide information to help you decide if you would like to consider installing solar panels on your home. Topics covered will include selecting a solar vendor, approximate costs, government financial incentives, lease or buy, electric car considerations, how solar works, a typical timeline and solar app information.


Coordinators: Mike Stover, Russ MacKeand

Click here for Russ MacKeand's presentation.

Click here for the California Solar Consumer Protection Guide.

Identity Theft and Fraud

February 18 

Speaker: Officer Young Bin (Peter) Cho, Cal State University, Fullerton Police Department

Retirees and seniors are often victims of a variety of scams and identity theft. Join this session to find out about different types of fraud and what to do if you are a victim of a scam. In addition, identity theft will be discussed. Find out how it happens, how to prevent it, how to detect it and what to do if you are a victim.

Coordinators: Russ MacKeand, Tom La Casa

Cleaning Out the Clutter and Hoarding

February 25 

Speaker: Penny Lambright, Clutterologist, Clutter Cleaners

Part 1: Too Much Stuff! Warning signs of hoarding behavior, dangers of excessive clutter and differences between collecting, clutter and hoarding behavior will be discussed.

Part 2: Cleaning Out the Clutter and Getting Organized. Are you spending too much time looking for lost items or stressing about too many things piling up? You will receive help with information on how to de-clutter your house, get organized and stay organized. The speaker will highlight how to get started with priorities, breaking projects down into manageable sizes, establishing deadlines and rewarding yourself.

Coordinators: Russ MacKeand

Click here for Penny Lambright's presentation.

Osteoarthritis and Hip and Knee Replacement

March 4

Speaker:   Stewart Shanfield, M.D.,  St. Jude Heritage

An orthopedic surgeon will discuss the causes and treatment of osteoarthritis including joint replacement and other surgical interventions.

Coordinators: Ellie Monroe, Jim Monroe, Russ MacKeand, Joseph Lawton M.D.

Click here for Dr. Stewart Shanfield's presentation.

Estate Planning: Probate and How To Avoid It

March 11 

Speaker: Jay D. Fullman, Estate Attorney, a Professional Corporation

If you do not have a will or estate plan, the state has one for you. Warning: You may not like what the state has planned. In this class, we will discuss the pros and cons of probate and the options available to avoid probate. Revocable living trusts are often used to avoid probate and conservatorships cost-effectively. Trusts and other options will be presented.

Coordinators: Russ MacKeand

Click here for Jay D. Fullman's presentation.