Transitions in Retirement Essentials (Open to the Public)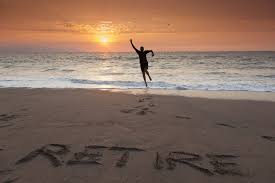 Designated Saturdays • 9:30 a.m.-11:30 a.m. • Shapiro ABCD/Zoom/Stream
September 16, 23, 30 • October 7, 14, 21, 28
Click here for information about connecting to OLLI Zoom classes. (OLLI members only)
Non-OLLI members, please click here to be included on our email list to receive information   about connecting to our 'Open to the Public' Zoom classes.
Click here to view Livestream classes and recordings.
This engaging, fun, life-changing program teaches us to appreciate what matters most for ourselves, our dreams and our goals, and how to enjoy the exciting times ahead. If we develop goals and plans for these years, the transition into retirement will be smoother and much more fulfilling. This series of classes will provide some structure and professional aid in planning for an exciting future. Examples of topics are Building Our Brain/Behavior Relationships, Financial Planning, Social Security Essentials, Medicare Essentials, Income Tax Planning, and Cleaning Out the Clutter and Hoarding, as well as medical and technology topics.
Program Coordinator: Russell MacKeand
Coordinators: Mickey La Casa, Tom La Casa, Joseph Lawton, M.D., Ellie Monroe, Jim Monroe, Joyce Ono and Mike Stover
Tech Coordinators: Tom La Casa, Russell MacKeand, Ellie Monroe, Jim Monroe and Joyce Ono
Topic 

Description

Brain Behavior Relationships

September 16

Zoom, Stream, Shapiro ABCD

Speaker: Barbara Cherry, Ph.D., Professor, Dept. of Psychology, CSUF

This presentation will explore the relationship between particular brain regions and cognitive performance (e.g., memory, attention, language). Current methodologies used to investigate these relationships will be described. Information on the way to build both brain health and cognition will also be addressed.

Coordinators:  Ellie Monroe, Jim Monroe, Russ MacKeand, Mickey La Casa, Tom La Casa

Fixed Income Versus Rising Income

September 23

Zoom, Stream, Shapiro ABCD

Speakers : Grant Moulton, CRPS, WMS, APMA, Financial Advisor and Carrie Botana, AAMS, Financial Advisor, Raymond James Financial Services

What is each type of income and how do they help me with my short-term and long-term goals? This class will discuss the strategies of laddering as well as the bucket approach to make sure you are getting the best rates for your short-term cash. In addition, how to incorporate rising income for the best overall return to keep up with inflation will be presented. Tax smart strategies can be utilized by incorporating municipal bonds into your portfolio as well as other smart tax strategies to help you pay less overall in income taxes.

Coordinators:  Jim Monroe, Ellie Monroe, Russ MacKeand, Mickey La Casa, Tom La Casa

Advances In Diabetes Management

September 30

Zoom, Stream

Speakers : Christopher Vercammen-Grandjean, M.D., Victoria Leigh, D.O., St. Joseph Heritage Providence

Tackling one chronic disease at a time, this session will delve into the details of type 2 diabetes. Dr. Christopher Vercammen-Grandjean and Dr. Victoria Leigh will lead a discussion to help you grow your understanding of risk factors, prevention, diagnosis, and treatment options. Given that diabetes and prediabetes affect almost 40 % of the United States population, we invite you to empower yourselves to make sustainable lifestyle changes to either control your diabetes or prevent progression to diabetes.

Coordinators:  Joyce Ono, Russ MacKeand, Dr. Joseph Lawton

Keeping Fit and Strong for Life

October 7

Zoom, Stream, Shapiro ABCD

Speaker: Koren Fisher, Associate Professor, Director, Center for Successful Aging, CSUF

Physical activity and physical fitness are an important part of healthy aging. In this workshop, the specific benefits of aerobic exercise, resistance training and neuromotor activities to help maintain or improve your cardiovascular fitness, muscle strength, power, balance and mobility will be discussed. Whether you are looking to become more physically active or you are interested in learning how to get the most out of your current exercise routine, this evidence-based workshop will help you move closer to your physical activity goals and address any questions you may have about exercise and physical fitness.

Coordinators:  Ellie Monroe, Jim Monroe, Mickey La Casa, Tom La Casa, Russ MacKeand

Social Security Essentials

October 14

Zoom, Stream

Speaker Jeffrey Rodriquez, Public Affairs Specialist, Social Security Administration

Don't miss this opportunity to have your Social Security questions answered. This informative and entertaining session is led by Jeffrey Rodriquez, Social Security Administration Public Affairs Specialist. People associate Social Security only with retirement benefits, but Social Security is much more; it's medical, disability and life insurance. Topics that will be discussed include when is the best time to start retirement benefits, how benefits are calculated, when to start Medicare, payments to beneficiaries and more Social Security life-impacting issues.

Coordinators:  Russ MacKeand

Topic and Speaker: TBA

October 21

Zoom, Stream

Speaker: TBA

Please watch the OLLI Open to the Public Newsletter for details of this presentation.

Coordinators:  Mike Stover, Russ MacKeand

Medicare Essentials

October 28 

Zoom

Speaker: Gene Campbell, Counselor, and Community Educator, Council on Aging-Southern California,Health Insurance Counseling and Advocacy Program (HICAP)

Confused about Medicare? Want some good advice from state-registered, unbiased experts who are not in the business of selling, recommending or endorsing any products? This class is designed for those soon to be eligible for Medicare or those planning to make changes during the annual October 15 through December 7 election period. The topics to be covered are Basic Medicare Benefits, Medicare A-B-C-D, Medicare Supplemental, Medicare Advantage Plans, and Prescription Drugs Plans.

Coordinators:  Russ MacKeand, Tom La Casa