What Do You Say?  American Accents and Dialects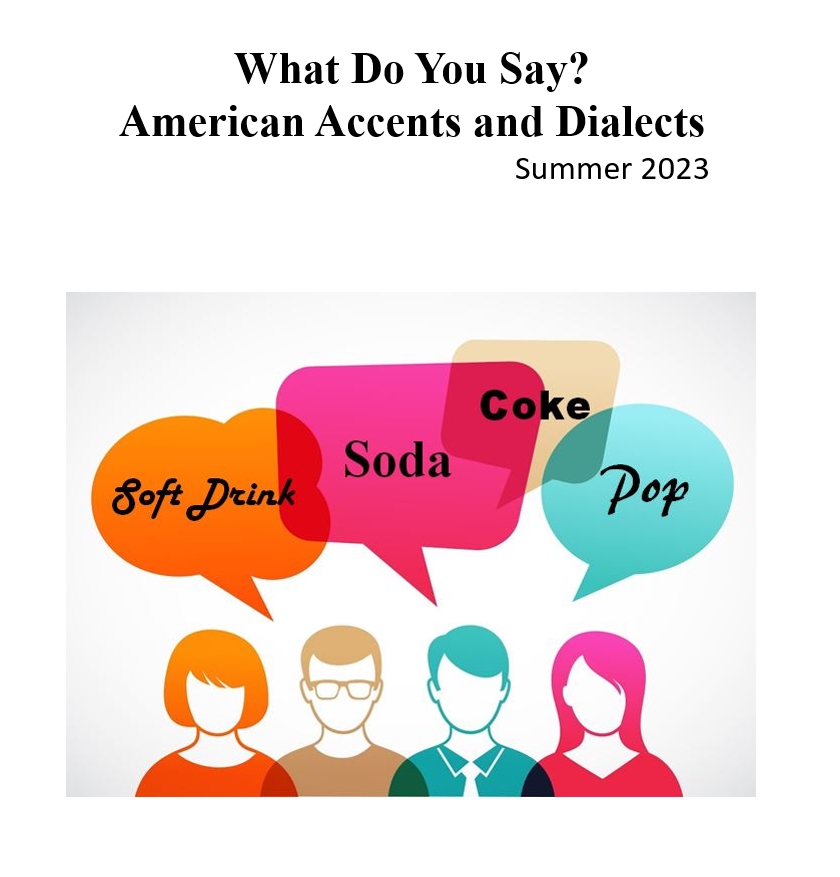 Alternate Thursdays • 1:45 p.m.-3:45 p.m. • Shapiro CD
June 1, 15, (29 no class) •  July 13, 27
How and why do you say what you say? Is it soda or pop? Do you say y'all, you guys, you-uns or youse? Are "taught" and "tot" pronounced alike? You each have your own dialect—vocabulary, pronunciation and grammar—that reflects your life experiences. Where were you born? Where were your parents from? Where have you lived? What activities have you pursued throughout your life? By participating in this fun course, you will explore your personal dialect and what it says about who you are.
Week 1:
Click here for the lecture notes for week1.

Click here for the homework from week 1 for week 2.

Instructor: Susan Hanna    
Coordinator: Rick Hearn