President's Message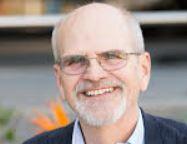 Welcome to our many classes and activities.
Our community of lifelong learners consists of 1,000-plus members enjoying a life enriched by intellectual, physical and social activities in a vibrant university environment.
Membership is open to retired and semi-retired adults who love learning. There are no exams, and few classes have prerequisites or require pre-registration. Instead, we offer an atmosphere that fosters mutual exploration of new or lifelong interests. Our members' variety of personal backgrounds, occupations and areas of knowledge enriches our learning, and our lively discussions, trips and social interactions spur lasting friendships.
We offer a variety of on-campus, Zoom-only and livestreamed hybrid classes. The optimal membership experience is a "menu" of on-campus programs, supplemented by online when needed or desired. OLLI's programs exhibit our strengths—the product of the collaboration among our Curriculum Committee, class coordinators, instructors, and other volunteers. An OLLI-CSUF hallmark is that instructors are not compensated. Instructors are our talented members, guest speakers, top-notch CSUF faculty, and community professionals. All tell us they love the enthusiasm, genuine interest, and real-life perspective OLLI members bring to class.
OLLI-CSUF is self-supporting, yet our membership fees are remarkably low. And member parking adjacent to our building and several other campus locations is included with membership. Thanks to our volunteer base, endowments from the Bernard Osher Foundation, and private contributions and bequeaths, OLLI members have the privilege— and fun—of taking as many courses as they want, most included in the membership fee.
Mike Stover, OLLI President
Questions?
I invite you to browse our website and contact us with any questions. Our office is open weekdays from 8:30 a.m. until 3:30 p.m. For information, contact us at (657) 278-2446.  OLLI's general information email is olli-info@fullerton.edu .