Strategy of Poker
---
Every Friday • 1 p.m.-3:30 p.m. • Shapiro AB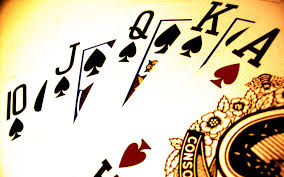 January 20, 27 • February 3, 10, 17, 24 • March 3, 10, 17, 24 • April 7, (14 no class**), *April 21, 28 • May 5, 12, 19, 26
Each Friday, "Introduction to Strategies of Poker" instruction classes will be conducted for all levels of beginning poker players. Classes are taught at an easy pace by OLLI instructors well-versed in the various games of poker. Beginners will learn to play many popular games, including Texas Hold'em and a variety of five- and seven-card games. Instruction will also include the history of poker, the rules and terminology of the various games, the hierarchy of poker hands and the strategy of betting and raising. Instruction will be conducted at special poker tables with casino type poker chips and regular 52 card decks. Following the "Introduction to Strategies of Poker" classes, beginners will be invited to play with more seasoned players in the "Strategy of Poker" class, which starts at 3:30 p.m. All players, seasoned and beginners, continue to hone their skills each week and become better players.
*This class continues to meet during the intersession on the dates following the asterisk above.
** No class April 14 in deference to In Memoriam gathering.
Instructors: Dennis Wilson, Jerry Svoboda, Karen Wilkins, Stu Weiner and Toby Silberfarb