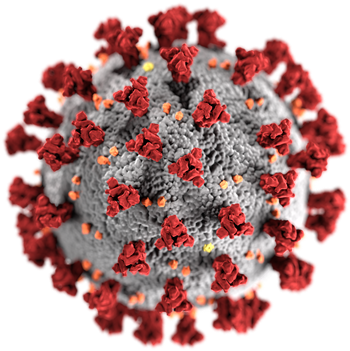 Posted June 9th:
COVID-19 Response
The University campus, Ruby Gerontology Center and OLLI office are closed due to COVID-19 mitigation actions. However, most courses are being offered via videoconference. OLLI office staff as well as OLLI's army of volunteers are working from home and answering calls and emails. Watch the weekly newsletter and special announcement emails for up-to-date information.
Click here for more information about COVID-19 class changes.
--------------------------------
Posted March 12 updated April 12:
All Classes & Events Suspended Beginning March 16
OLLI's Board of Trustees decided to suspend the remaining OLLI spring and intersession classes and events beginning Monday, March 16, 2020.
The Board's action is intended to protect OLLI members from potential threats to their health by the spread of the coronavirus, particularly given that OLLI's members as a group appear to be at greater risk for this disease than any other age group.
OLLI and CSUF facilities will not be available for in-person classes, events or meetings.  The Cal State Fullerton campus will remain functioning, but the campus is closed to anyone age 65 or older.  If you have any business with the OLLI office, please email the office at  olli-info.@fullerton.edu  or leave a message at 657-278-2446.  Due to a March 15, 2020 CSUF posting, the OLLI office will be closed until further notice and staff will be working from home.  Note the Frequently Asked Questions bulletin below.  
The Board is developing remote technology solutions, such as internet streaming and Zoom video conferencing, for use beginning the intersession and beyond.
Based on the CSUF President Virjee's announcement that summer session will be virtual, it was announced at the OLLI Board meeting on April 9th that OLLI's 2020 Summer session will also be presented virtually.  A list of OLLI summer session classes is forthcoming.
Here is a  link   to the OC Emergency Operations Center press release on March 19 anouncing that the Office on Aging will assist seniors with linkages to food and more to help prevent food insecurity.  You can call (800) 510-2020 for assistance.
--------------------------------
Distance Learning Program (Online Classes)
Selected classes are videoed and archived on the OLLI website for members to stream online at their leisure. More than 100 videos are currently available to watch.   Click here for Distance Learning Videos
--------------------------------
Here are the latest updates from CSUF and the Orange County Health Info websites.
Click here for the CSUF coronavirus information website.
Click here for the OC Health Info Covid 19 website.
--------------------------------
Here is a link to Frequently Asked Questions about OLLI-CSUF while it is shuttered due to the coronavirus:
FAQs about OLLI   during the coronavirus shut down