How to sign up online as a new OLLI member
---
 Before you start, make sure you have your payment information and emergency contact address and phone!
1. Start up a web browser (e. g. Chrome) and enter olli.fullerton.edu into the address bar to go to the OLLI home page.

2. Click JOIN/RENEW in the navigation bar to get to the How to Join page.
3. Click the orange Register Online button to get the member type page.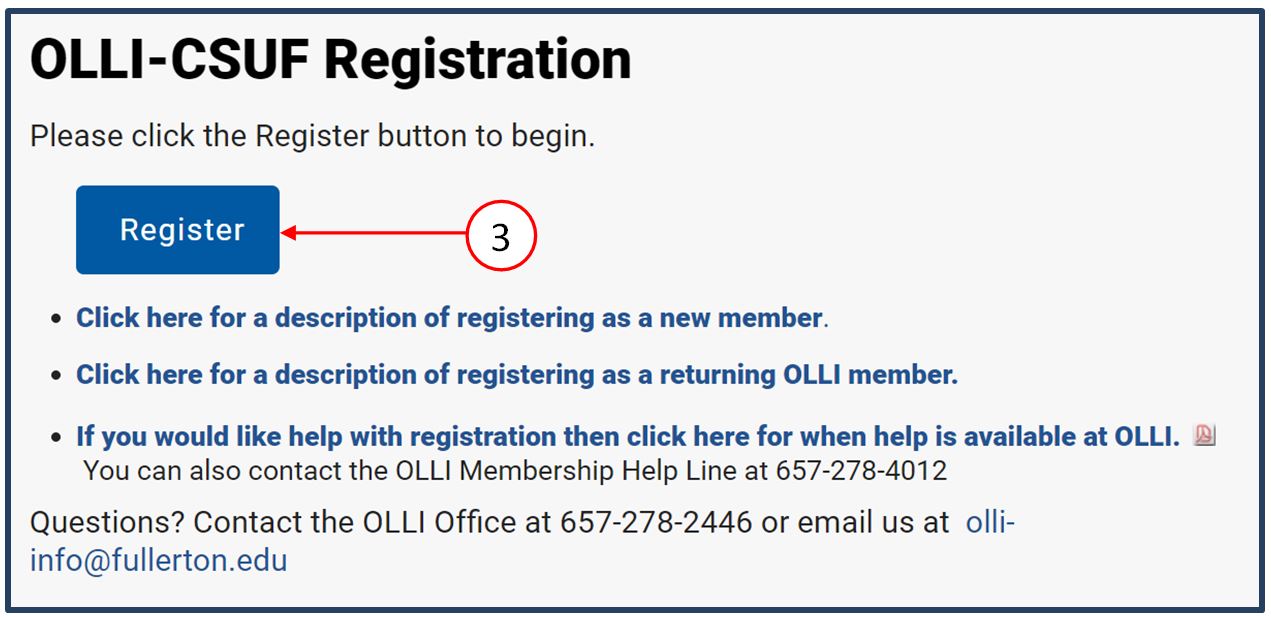 4. Click the New Member button to get the new member registration form.

5. Fill in the First Name field (with correct capitalization) and go on to the next field using Tab or by clicking the left mouse button while pointing to the field. Make the name and address look like an address label.
6. Keep filling fields in this manner. Use the scroll bar to move down the page as needed. NOTE: All fields with a red asterisk are required.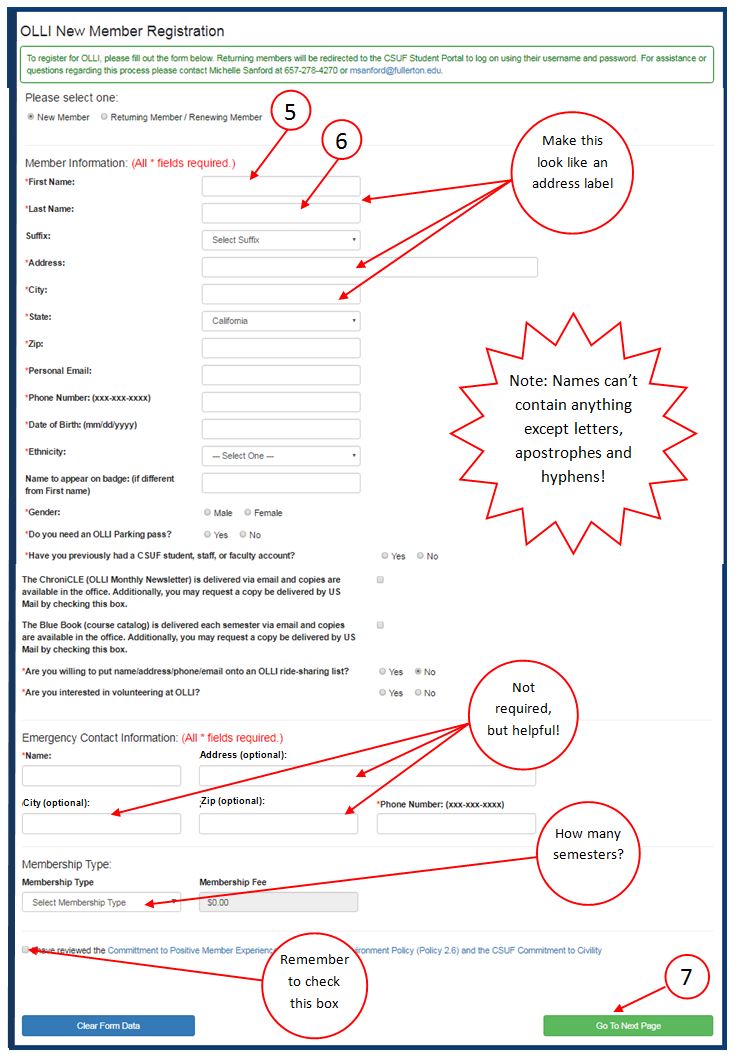 7. Select the Go To Next Page button to go to the Method of Payment page. NOTE: If you don't arrive at the Method of Payment page, it means there is an error on the form. Scroll to find and fix it.
8. If you're going to pay with a credit card, a) select the Enter new credit card information button and then b) select Continue Checkout to go to the credit card information page. (The electronic check option is similar and not shown here.)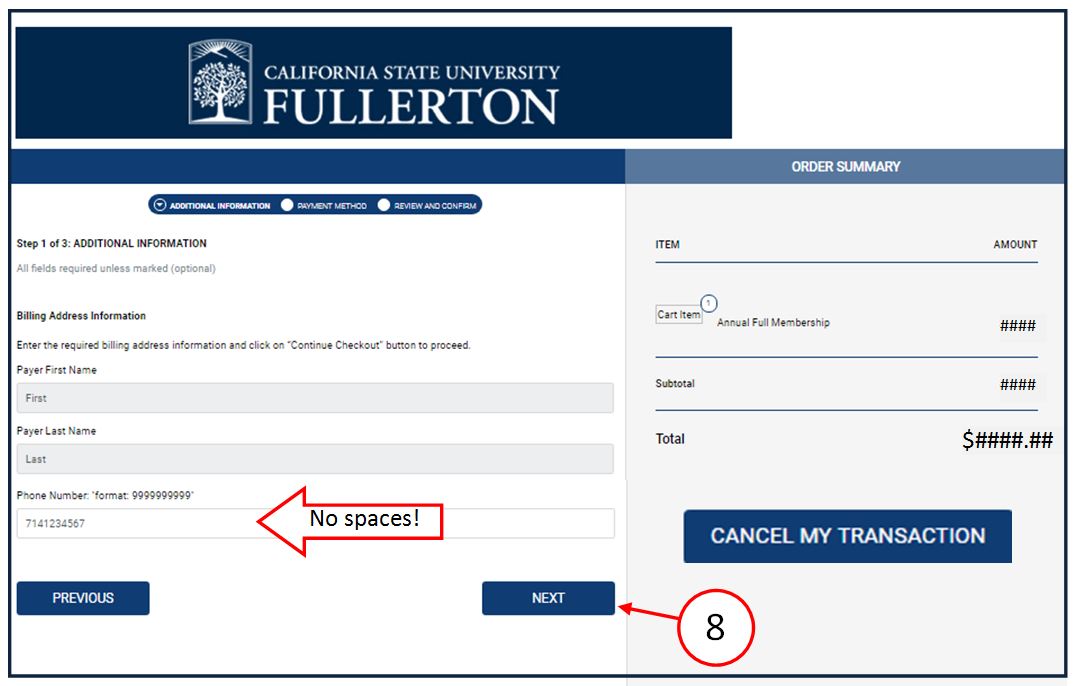 9. Fill in all the fields and then select the Continue Checkout button to go on to the terms and conditions acknowledgement page.
10. You can a) select the terms and conditions link to read the terms and conditions (not shown here). b) You must select the I acknowledge… check box before c) selecting the Continue Checkout button to go to the payment information page: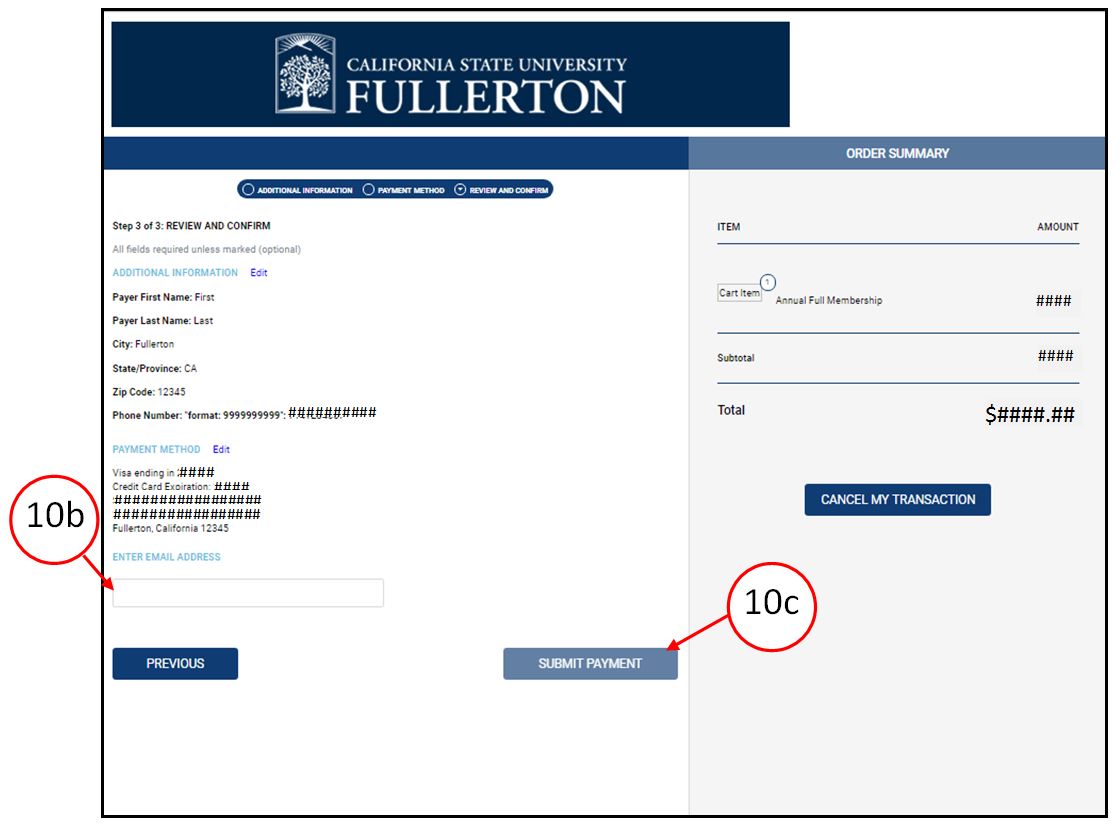 11. After verifying that the displayed information is correct, select the Submit Payment button to get to the OLLI Payment Receipt. It will take about 60 seconds to appear.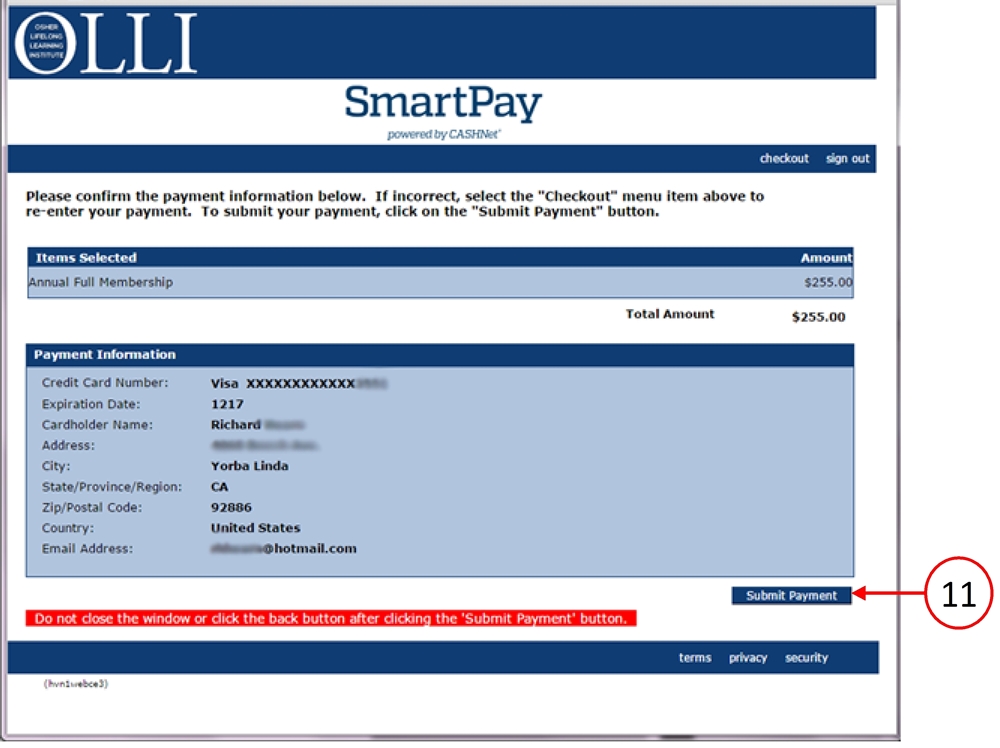 12. a) Select the Print Page button to bring up your computer's print dialog box. In Chrome, for example, b) click on the blue Print button to actually print the receipt. (You will also receive an email receipt from OLLI and one from SmartPay/CashNet.) To provide valuable input about future OLLI courses and to indicate your willingness to volunteer, c) select the Click Here button after you print your receipt.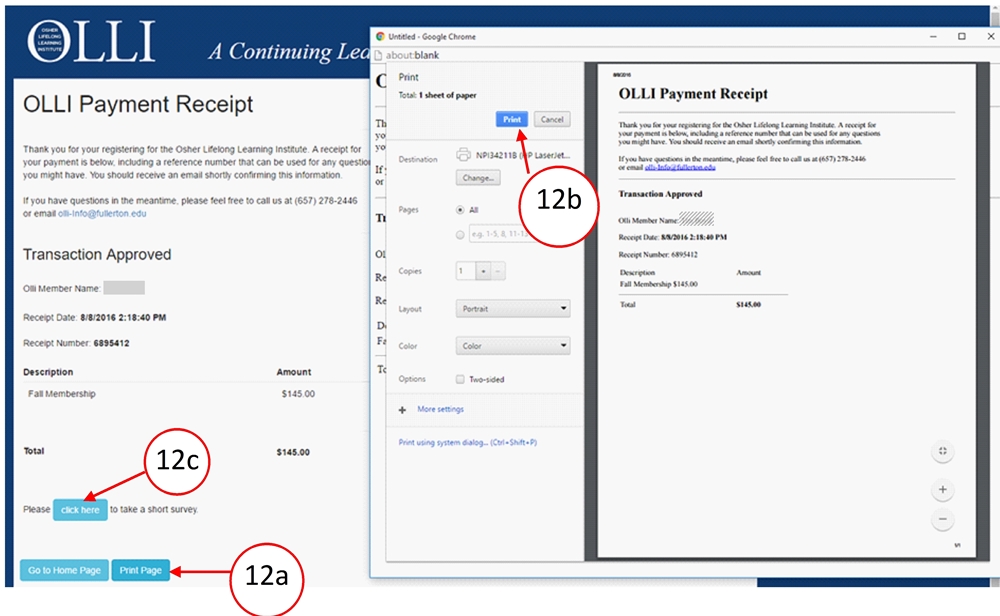 13. YOU'RE DONE! Be sure to log out of the CSUF Portal and close the browser to protect your privacy. Check in the OLLI office to see when you will receive your name badge and parking pass (if you requested one).