The Caesars: Might and Madness 
---
Four Thursdays • 10 a.m.-11:30 a.m. • Mackey Auditorium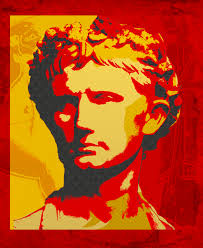 October 4, 18 • November 1, 15
Augustus: 30 B.C. to 14 A.D.
Augustus restored peace, order and prosperity to the Roman world wracked by decades of civil war. He
created a new political constitution in the guise of protecting the old republican system. In reality, it was the beginning of imperial rule destined to last 1500 years. We take an in-depth look at who he was and the complicated nature of his family. In addition to building a palace for himself and future emperors, he embarked on adorning Rome with numerous architectural achievements. Never a great military leader, he relied on competent generals and admirals to strengthen and protect the empire. In 9 A.D., a catastrophic reversal occurred in the Teutoburg Forest of Germany, changing the course of history and the relationship of the Roman government with the barbarian nations to the north. Augustus wrote the Res Gestae ("Things Done")
which was etched into bronze and stone throughout the empire. This autobiography provides 35 chapters on aspects of his life and reign. After 44 years as the first emperor of the Roman Empire, he died in bed surrounded by family.
Instructor:  Judge Luis Cardenas          Coordinator:   Len Leventhal