Exploratory Discussion Group 
---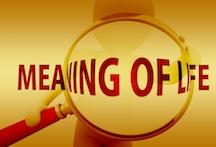 Every Monday • 1:15 p.m.-3:15 p.m. • Shapiro CD 
September 10, 17, 24 • October 1, 8, 15, 22, 29 • November 5, (12 holiday), (19 break), 26 • December 3
The 2018 course will use "Philosophy, Religion, and the Meaning of Life" presented by Professor Francis J. Ambrosio of Georgetown University. Topics include Heros or Saints?—Saul of Tarsus and Augustine of Hippo; Mohammed—The Prophet as Saintly Innovator; Saint Francis and Dante—Saintly Troubadours; The Agony and Ecstasy of Michelangelo; Enlightenment Patterns of Cultural Mutation; A History of Suspicion—Marx, Darwin, Freud; Nietzsche—The Return of the Tragic Hero; A Century of Trauma: Existentialism—Sartre and de Beauvoir; The Holocaust and the Crisis of Forgiveness; Simone
Weil—Imagining the Secular Saint; Simone Weil—A New Augustine? Identifying the Secular Saint; Terror and Hope in a Planetary Age; Ernest Becker—The Denial of Death; The Secular Saint—Learning to Walk Upright. Each lecture is followed by stimulating group discussion to encourage active minds.
See the bibliography for "Philosophy, Religion, and the Meaning of Life" at bit.ly/olli-phil-religion.
Coordinators : Rich Eaton, Len Leventhal and Barbara Talento